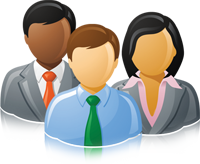 Pirbhai Enterprises was founded in the year 1996. The company has grown over the years and changed product lines from acrylic sheets to Printing media.
This continued growth has also seen us change physical locations from Kirinyaga Rd. in downtown Nairobi to Enterprise Road and on to our present location off Lunga Lunga Road in Nairobi Industrial Area.
Our product range includes indoor and outdoor advertising solutions, Inkjet and large format solvent media, signage accessories, sign systems and material for the construction industry, screen printing as well as digital printing inks, boards and UV Machines among others.
We deal with Inkjet media and large format solvent media.We currently stock a wide range of product lines and are capable of sustaining demanding markets. We also place alot of emphasis on quality and in so doing, make sure that all our customers are serviced with the best of products and services.